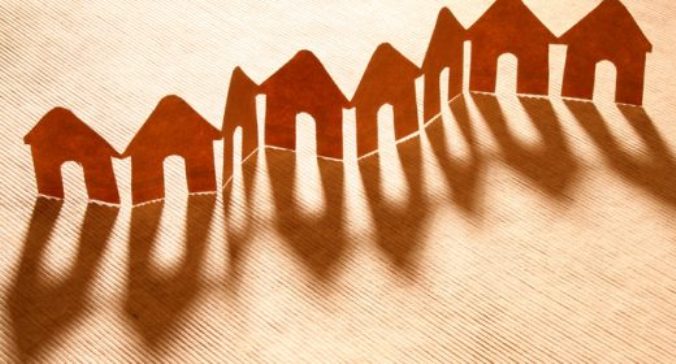 How many times have you – or people you know – been affected by the dreaded breakdown in a property chain?
Unpleasant, right? Particularly if you're weeks (if not months) down the line and have all but physically moved in to what you hoped would be your next new home.
The good news is that personal bridging loans provide a way in which to beat the housing chain and reduce your exposure to any last minute nasty surprises.
At the current time it's not a method that is commonly used as a way in which to 'bridge the gap' – and not for any particular reason other than most people don't really know about it. Or, if they do, they tend to feel that it's out of their reach. Well it isn't, and here's why.
What is bridging finance?
Chain breaking bridging finance solutions represents a fantastic route to keeping on track when it comes to buying your next property.
A bridging loan is essentially a short-term finance arrangement that enables people to complete the purchase of their property even if they've been let down by their buyer.
As you might expect, the rate of interest is typically higher – but if you've already invested time and money in a process that's got you right to the finish line, you might be reluctant to throw the towel in.
Can I get a bridging loan?
Landlords and amateur property developers, including those who purchase at auction and need quick access to finance after grabbing a bargain, generally use a short-term bridging loan. However, it has become more popular amongst the general public given the tightening of regulation around lending, and the longer waits for lenders to approve a mortgage application following the introduction of more stringent frameworks around mortgage lending.
Is there an age limit for bridging loans?
People are now living longer than ever before, and with that comes the understanding that people over 75 may also need access to bridging finance, too. However, restrictions on lending has also meant that mainstream mortgage products are more difficult for the elderly to secure, which is why bridging is a useful route to finance.
Interestingly, the rules that restrict the lending of traditional mortgages to those of a certain age do not apply for bridging loans, as interest payments are deferred until the loan is redeemed when the sale finally takes place.
Other than that, anybody is able to apply for bridging finance.
Do your research – and use a broker
As with most mortgages and finance products, much depends on the individual applicant. If you're considering applying for a bridging loan or are wondering if bridging finance is the right option for you, simply give us a call.
If you have decided on using a broker, then one important piece of advice I'd like to offer is to always use one that is Financial Conduct Authority-regulated – like Complete Mortgages – as bridging loans are a niche product and may not be suitable for everyone.
Interested in something other than bridging finance? We also specialise in buy to let mortgages, first time buyer mortgages, sub prime mortgages, equity release mortgages and self build mortgages. Call us on 01483 238280 or email info@complete-mortgages.co.uk to find out more.
Commercial and bridging loans are processed through our subsidiary company, Complete Mortgages Property Limited.
By Mark Finnegan, Director at Complete Mortgages