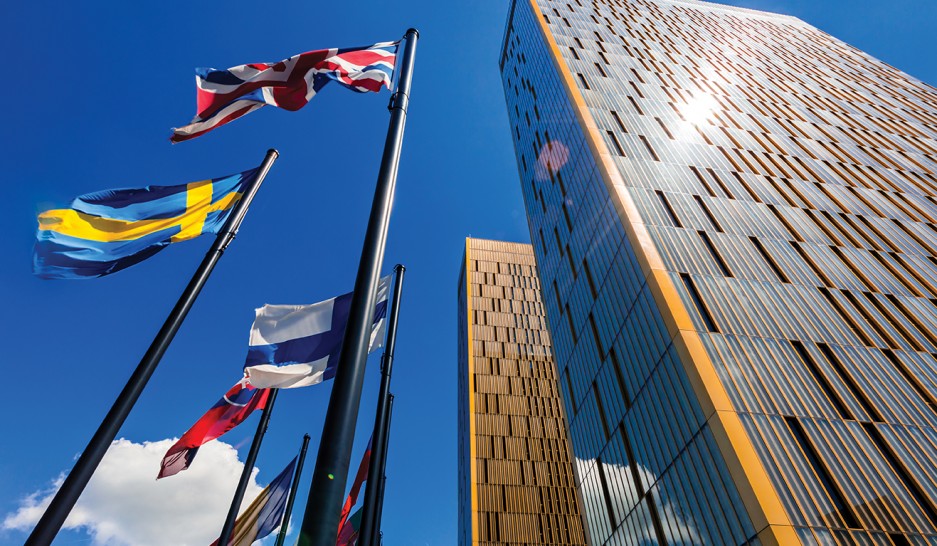 The European Union receives its fair share of the limelight. And it's not hard to see why when you consider the big issues it has had to deal with of late – and that's before you take into account the current renegotiation that the UK government is in the process of entering.
However one recent change to be handed to the UK from Brussels, entitled the Mortgage Credit Directive (MCD), could get lost amongst the noise of a potential referendum. And this is exactly why we thought we'd bring it to your attention.
Just as we gave you a brief introduction to the Mortgage Market Review (MMR) last year, we thought we'd offer a brief summary of what the MCD is and how it could affect you if you expect to apply for a mortgage in 2016.
What is the MCD?
It is European legislation designed to foster a single market for mortgages. It has been created to protect consumers by providing standardised information including demonstrating the impact of interest rate increases to your proposed borrowing. The rules also apply to those looking to remortgage – even if they don't intend to borrow more. The European Commission published the final MCD text in February 2014. The MCD must be implemented in the UK through rules set by the Financial Conduct Authority (FCA) by 21st March 2016. It is closely aligned with the UK's existing mortgage regulation however mortgage advisers and arrangers will need to provide greater detail on a product's key features and how they receive remuneration. This will be within the content of the standardised information document.
Will the consumer see any direct benefit of the MCD as a result of its implementation?
Complete Mortgages believes that the essential features of a product and the way that mortgage brokers are remunerated will be clearer under the new system, which is a positive change. Overall the changes are very subtle and we can explain everything to you when you get in contact with us.
So, how will it affect me?
There is little additional benefit to the UK mortgage market as a result of the directive, as MMR addressed many aspects of how mortgages are obtained by consumers, however one clear benefit is that the process of obtaining a mortgage will be more transparent. For example, the new directive incorporates a 'cooling off' period of at least seven days, which needs to be factored into the conveyancing process. Just as the MMR impacted on the length of the application process, the MCD will extend the application process as determined by the 'reflection' period.
But what if I'm 100% sure that I'm making the right decision and want to proceed?
The directive has been created to provide the consumer with time to compare alternatives and assess their options; the cooling off period is part of that measure. This can, however be waived by signing a disclaimer via your solicitor if timely completion is a necessity.
Is there anything else I need to know?
Yes, second charge mortgages, including regulated loans entered into before 21st March, will be subject to the FCA's rules. There are a few more technical points, such as how some buy-to-let mortgages will be regulated by the FCA, however we can go through these (if applicable to you) during the mortgage application process.
Mark Finnegan, Director at Complete Mortgages, comments:
"Changes to legislation affecting the financial services industry is a continual process. Our job, as an independent mortgage broker, is to make sure that these changes don't negatively impact on your mortgage application and help you navigate your way through it. Whilst the Mortgage Credit Directive's presence is likely to be felt, our team of mortgage brokers can put in place the necessary measures to limit its impact and ensure that our clients secure a mortgage as quickly and as efficiently as possible."
So, if you are looking to secure a mortgage in the New Year and have questions about how the Mortgage Credit Directive might affect you, then get in touch with the team on 01483 238280 or email info@complete-mortgages.co.uk.