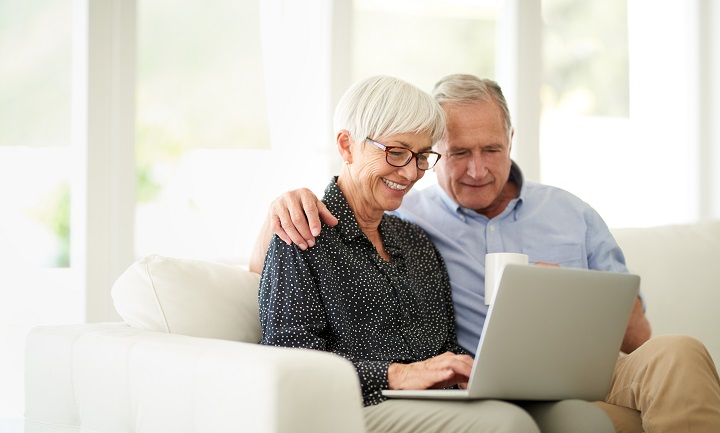 The equity release mortgage is becoming increasingly popular. It's also playing a significant role in helping older people pay off debts and mortgages, with figures suggesting that equity release is seeing £10m 'withdrawn' from homes each day.
Those reading this who are new to the world of equity release may be asking themselves 'what is equity release?' and 'how does equity release work?' Well, if that is you, then read on as this quick guide to equity release mortgages will fill in any gaps you might have.
1. What is equity release?
Equity release is a way in which older people, typically those aged from 55-60 and upwards, can unlock the value of their home – or 'cash in' – without needing to actually move home.
2. How does equity release work?
There are two main routes into equity release: lifetime mortgages and home reversion plans.
The lifetime mortgage is typically the most popular route, and involves borrowing a portion of your property's value at a fixed or capped interest rate. You don't make repayments. Instead, you make a lump sum payment – which includes compounded interest – when the house is sold. There is an opportunity to get a lifetime mortgage with a drawdown option built in, whereby you can pay back the interest and sometimes even the capital, too.
Home reversion plans are generally geared towards those aged 65+ and will see a lender pay you a tax-free lump sum whilst allowing you to remain in the property – rent-free – until you die. When this happens, proceeds from the sale are split based on the percentage split agreed when the home reversion plan was taken out. If the property rises in value, so too does the amount the lender gets when the property is sold. Please note that Complete Mortgages does not give advice on home reversion plans.
3. How much can I borrow?
This will depend on your age and the value of your property. Your health is also likely to be taken into consideration. A good mortgage broker will be able to help you establish this once they have a clearer picture of you and fully understand your circumstances. As a Guildford mortgage broker that manages a high volume of equity release mortgages on a daily basis, we'll be able to assist you at every step of the equity release mortgage application process.
4. What next?
Equity release mortgages are very individual-specific, so our advice to anyone thinking of going down this route would be to arrange a meeting with a specialist mortgage broker, who will be able to source a selection of competitive equity release mortgages for you.
Just make sure that you're fully aware of any mortgage broker charges along the way. Complete Mortgages, for example, only charges a one-off flat fee of £699 and for that we'll handle the entire mortgage application from the beginning until you receive the money.
Whether you're looking for an equity release mortgage or any other form of complex mortgage, Complete Mortgages will be able to help. Contact the team on 01483 238280 or email info@complete-mortgages.co.uk.