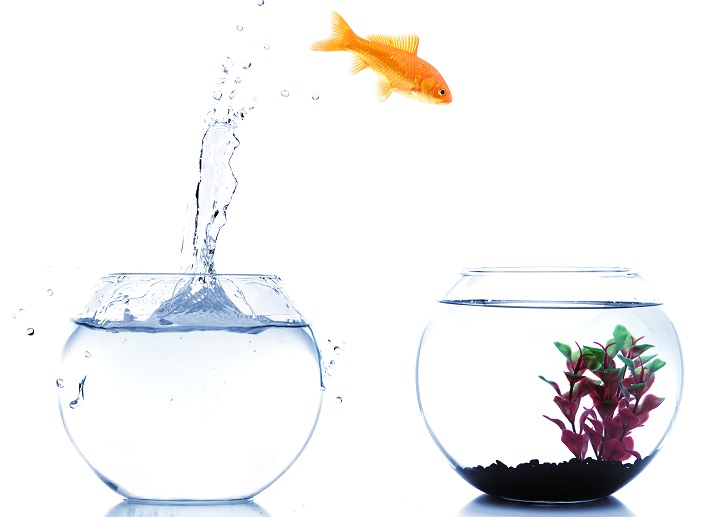 Interestingly, there appears to a 'content gap' when it comes to advice on applying for a mortgage if you're divorced.
Strange, considering how research from the Office for National Statistics revealed how there were 90,871 divorces in 2018.
Reassuringly, this was down 10.6% when compared with 2017. However, 90,000 is still a large number. And, if you multiply this by two, on the basis that for every divorce there are potentially two people needing a mortgage, then that's potentially 180,000 newly separated individuals enter the market wondering 'can I get a mortgage now that I'm divorced?'.
Given the number of mortgage applications for divorcees we've prepared over the years, the Complete Mortgages team has become, for want of a better phrase, divorce mortgage specialists. And, considering that January is a notoriously busy time for separation, we thought we'd share a few tips for getting a mortgage if you are divorced.
Will child maintenance payments reduce the amount I can borrow?
Lenders treat child maintenance payments as outgoings, just as they would loan repayments and utilities payments, so it will affect your borrowing capability. Conversely, if you're receiving child maintenance payments, then some lenders will not consider this income, and therefore you will not be able to use this form of income to borrow more. Thankfully, there are some exceptions to the rule, which a good mortgage broker will be able to source for you.
I'm buying a property to live in, but I still own the marital home. How will this affect my chances of getting a mortgage?
If you plan to continue being named on the mortgage then a second property will be treated as such. This means that from a lender's perspective, you will need to be able to demonstrate that you can meet payments on both properties – this is something that a reputable mortgage broker will be able to help you with. Similarly, as a second property purchaser, you would be required to pay the additional 3% Stamp Duty as specified by HMRC. You can apply for exemption; however, you would need to provide legal evidence to prove that you are formally separated – your solicitor will be able to provide guidance on this.
I'm currently going through a divorce and have moved out of the marital property. Do I still need to continue paying for the mortgage?
Regardless of your situation, you will need to keep paying for the mortgage if you're named on it. By not paying on time, you may damage your credit history and therefore your chances of arranging a mortgage after your divorce. If one person refuses to pay, this could spark a long-lasting chain of events. Banks can be sympathetic to divorce, so the sooner you contact them and make them aware of your situation, the easier it will be. In some cases, lenders provide mortgage payment holidays to help remove pressure in the short term.
I've just gone through a divorce and am ready to purchase my next property. What do you recommend?
Get good mortgage advice. As a Guildford mortgage adviser that has arranged mortgages for countless people after they've gone through divorce, we understand the ins and outs of post-divorce mortgage applications, and the subtleties and difficulties associated with the process. So, if you're ready to take the next step then contact the Complete Mortgages team.
Whether you're recently divorced and looking to get a mortgage or ready to move up the property ladder, our team of Guildford mortgage brokers can help. Contact the team on 01483 238280 or email info@complete-mortgages.co.uk.