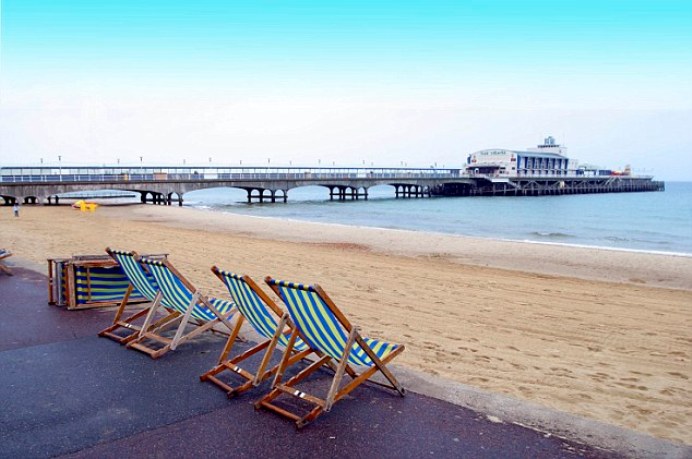 A recent report* has revealed how Bournemouth is among the UK's destinations that saw the highest rise in property prices in 2016, with the average price of a home in the area growing by 5.7%.
For those of us who own a property in this wonderful part of the world then this is great news.
However, for those with an equal affinity for Bournemouth yet who aren't in a position to buy, then this report will no doubt be greeted with a degree of discomfort. After all, a 5.7% increase is not insignificant and, for some, could place applying for a mortgage and, ultimately, homeownership, even more out of reach.
The good news is that the current mortgage market is littered with a variety of mortgage products that aim to target a huge cross section of people – from first time buyer mortgages through to buy to let mortgages – to ensure that everyone has a fair chance of getting on (or in some cases, keeping on) the property ladder.
And on the topic of mortgage selection and availability, it isn't just Bournemouth that's booming. Adverse mortgages, or what were referred to as subprime mortgages prior to the financial crisis in 2007/8, are back – albeit in a different and thankfully much safer guise, and this time they are operating to a much tighter framework.
In contrast to the years leading up to the financial crisis, where sub-prime mortgages were awarded to people without necessarily understanding their ability to make repayments, the new generation of adverse mortgage lending is very different.
Unlike the prime market, for instance, whereby decisions are made, in part, by computers, mortgage brokers providing subprime mortgages, such as Complete Mortgages, now spend more time listening to an individual's circumstances in order to understand the bigger picture before approaching lenders.
Applicants still need to be financially robust enough to show that they can meet mortgage repayments; it's just that the decision to grant a subprime mortgage takes into account a wider pool of variables that a binary 'black and white' approach afforded by algorithms and automated software cannot.
Complete Mortgages, for example, even works with insolvency practitioners to help applicants build a case for being granted a mortgage around existing financial commitments and debts.
Moreover, the ever-growing portfolio of adverse mortgage products is aimed at those who may have unfortunately experienced difficulty in recent months, whether that's through a separation, business difficulties or redundancy, as opposed to pre-2007 when sub-prime products were available to those looking to take out a mortgage – or multiple mortgages – based on a self-certification model.
So, for those who might fall within the adverse mortgage category and are aware of 'booming Bournemouth' and its appreciating property values, then there is no need to panic – but we would advise that those considering applying for a mortgage in Bournemouth act sooner rather than later before continued house price growth really does make homeownership a more exclusive proposition.
If you're considering applying for a mortgage and feel that an adverse credit mortgage product may best suit your needs, contact Complete Mortgages on 01202 049661 or email enquiries@complete-mortgages.co.uk.
*UK Cities House Price Index
Mark Lucas, Adverse Mortgage Specialist at Complete Mortgages