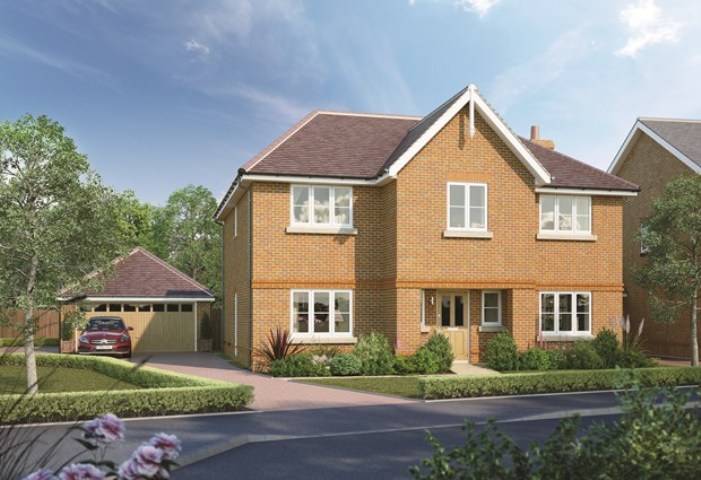 Guildford Mortgage brokerage, Complete Mortgages, has been appointed to handle mortgage applications and enquires for Shanly Homes' Oak Meadows site – a new development in Woking's West End area containing 84 properties ranging from £525,000 to £890,000.
The decision builds on the Guildford mortgage adviser's successful partnership with Seymours, which is exclusively selling all 84 properties on behalf of Shanly Homes under its Land & New Homes division.
The development, which officially launches on 14 April, offers private parking to all 84 homes, spacious internal layouts, professionally designed kitchens and landscaped gardens.
A number of the units are available under the Help to Buy Scheme, a government initiative that makes new build properties accessible to all home buyers by providing a loan to increase the overall size of the borrower's deposit.
As a Help to Buy mortgage specialist Complete Mortgages provide its clients with a comprehensive mortgage brokerage service, which means that it can manage all aspects of the Help to Buy mortgage application process – from the initial enquiry through to securing an offer from the lender.
Mark Finnegan, Director at Complete Mortgages, comments: "This is yet another positive step forward for the business and one that reflects our commitment to providing nothing but good service, as well as ensuring that our clients are able to achieve their desired goals when it comes to finding their next home. We're proud to have been appointed as an approved mortgage broker at the Shanly Homes site and now look forward to helping our clients and those of Seymours find their next home."
Nationally recognised for its high service levels and sustained growth, Complete Mortgages continues to win awards year after year at the Mortgage Intelligence Awards event. The awards programme is run by Mortgage Intelligence, a mortgage and insurance network and club that helps brokers achieve more by providing tailored solutions, support and training.
To attend the launch of Oak Meadows or for all mortgage enquiries relating to the development contact Seymours Land & New Homes in Horsley on 01483 355444.