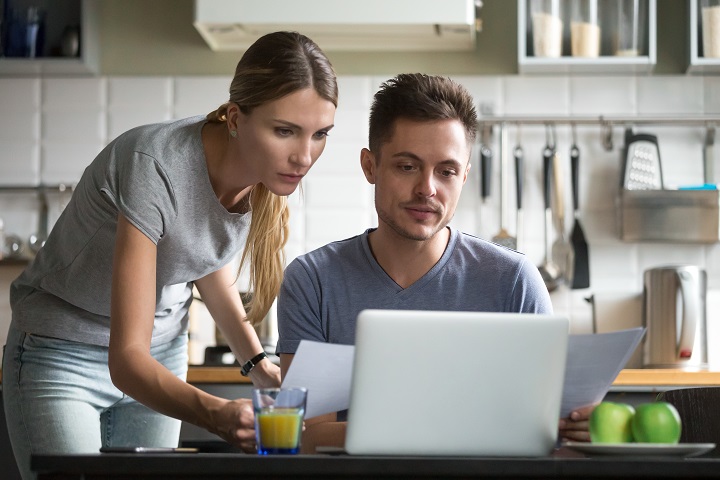 It's official (according to a report from Post Office Money, at least). First time buyers are taking less time to save a deposit.
The report, which outlines how the average first time buyer in 2019 took 3.6 years to save up enough to afford their first home compared with 3.8 years in 2018, is positive news – particularly as we head into a new year, which is a time when property sales tend to spike.
Of course, there are a number of reasons why those applying for a first time buyer mortgage are reaching their goal quicker. The report lists overtime, a helping hand from parents and even selling unwanted items on sites such as eBay as being behind the boost. However, regardless of what's driving the push, it would seem that demand for first time buyer mortgages is likely to increase in 2020.
If you fall under the category of first time buyer and are looking to apply for a first time buyer mortgage in 2020, then there are two things that we recommend you do:
1. Sign up to receive our newsletters, then download our comprehensive first time buyers guide, which includes 13 key tips on things that you should be thinking about or getting in place in advance of submitting your first time buyer mortgage application.
2. Call a member of the Complete Mortgages team on 01483 238280 or email info@complete-mortgages.co.uk to discuss next steps and how to make sure your first time buyer mortgage application goes through seamlessly.
And, while we're covering top tips, this article also provides the perfect opportunity to remind first time buyers about the government's Help to Buy ISA, which will close to new savers on 30 November.
For savers that aren't aware of the scheme, it is open to those saving to buy their first home and sees the government top up your savings by 25% (up to £3,000) – without any pressure on you to pay it back!
The eligibility criteria states that the property you eventually buy must:
1. Have a value no more than £250,000 UK wide or £450,000 if the property is in London
2. Be the only property you own
3. Be where you intend to live
With less than two weeks to go until this offer is withdrawn, the team at Complete Mortgages recommends you act fast and apply for a Help to Buy ISA today. You can review the different products via Money Saving Expert here.
In the meantime, if you have any other first time buyer-related questions, concerns or points you'd like to discuss with a Guildford mortgage broker, then contact us today.