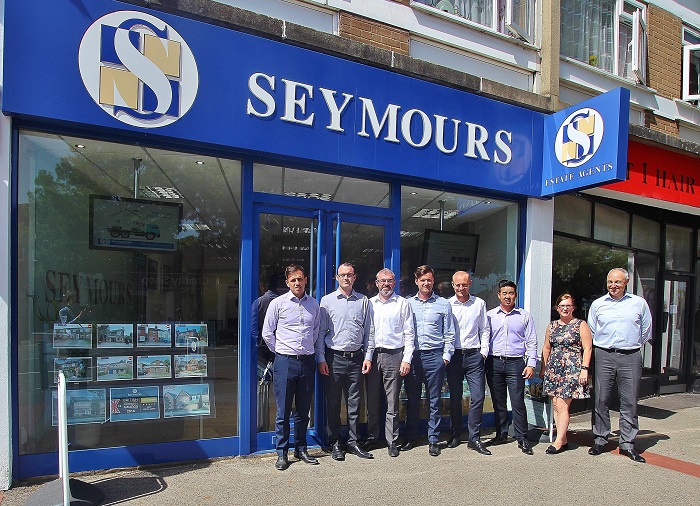 Guildford mortgage broker, Complete Mortgages, has lured yet another high-flying mortgage specialist from the UK's largest single mortgage brokerage, Countrywide, as part of its continued growth plan and following a series of national mortgage industry award wins.
Sam Man, who takes the Complete Mortgages team to 14 people, spent one-and-a-half years at Countrywide after taking over the role of mortgage and protection consultant from Lee Cousens when he left the firm to join Complete Mortgages in 2017.
Prior to working at Countrywide, Sam established his career as a senior banker and protection consultant at Lloyds TSB and Natwest.
Building on Complete Mortgages' relationship with Surrey's network of 17 independent estate agents, Seymours, which has seen senior Complete Mortgages brokers permanently located in the estate agent's offices, Sam will operate out of Seymours' Knaphill office from August 2018.
On joining the team, Sam comments: "Complete Mortgages is a Guildford Mortgage Brokerage with a national reach and a growing reputation for securing great mortgage deals for its clients. This, combined with its award-winning service levels, makes Complete Mortgages a great company to work for and an opportunity that I'm looking forward to develop as I make it the 'go-to' mortgage broker in Knaphill."
Complete Mortgages has grown significantly since it was established in 2005 and become nationally renowned for providing access to a diverse range of mortgage products, from first time buyer mortgages and buy to let mortgages to adverse credit mortgages and equity release mortgages. It also continues to win prominent Mortgage Intelligence Awards year after year.
Mark Finnegan, Director at Complete Mortgages, adds: "We're delighted to have once again appointed a high-profile broker from a high-profile brokerage and we now look forward to building on our success, growing our client base and continuing to deliver an award-winning mortgage broker service."
If you are looking to arrange a mortgage in Knaphill contact Sam via sam@complete-mortgages.co.uk or call 01483 238280.