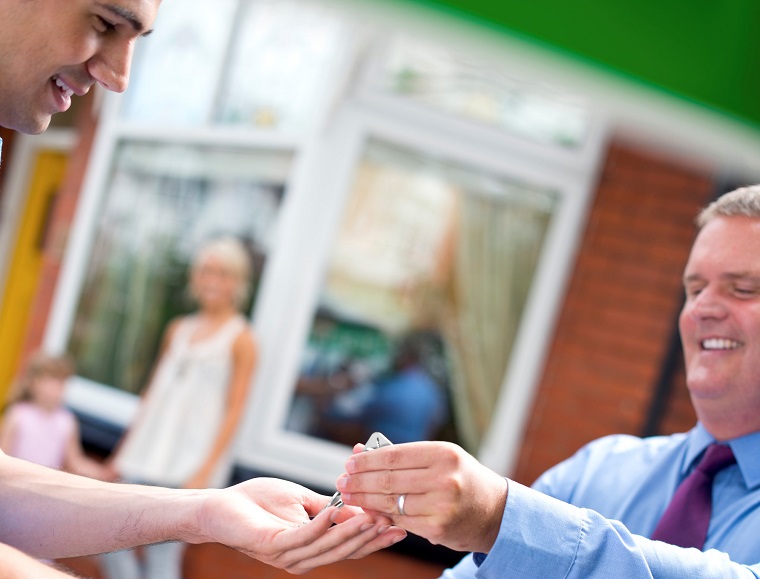 Interest rates have gone up, but so too have the chances of first time buyers getting a mortgage with a small deposit.
Data from Moneyfacts has revealed that the average rates for 95% loan to value mortgages – mortgages for those with only 5% deposit to put down on a property – for two and five-year fixed rate terms have reached the lowest levels on record.
Whilst the period of recorded data only dates back to 2007, when Moneyfacts began recording it, 11 years is still a long time and this newfound accessibility for hopeful homeowners with a small mortgage deposit is significant.
Two-year fixed rate mortgages, for example, have fallen from an average of 4.16% in September 2017 to 3.73% today. Likewise, five year fixed rate mortgages have dropped from 4.57% in 2016 to 4.08% today.
You may think that this is at odds with the two recent interest rate rises, and to a degree you'd be right. However, there is speculation that lenders are keen to keep the first time buyer close so that they become the go-to lender at latter stages in the applicant's property ownership lifecycle.
You could liken this to the motor industry, whereby those buying a car at the lower end of the manufacturer's price range are nurtured as years go by in the hope that they stay loyal and buy something requiring a bigger budget as they progress in life.
Of course it's all relative, and we shouldn't forget that in today's market, where there is a huge swathe of competitive mortgage deals on offer, 3.73% and 4.08% is still significantly higher than the 'standard' mortgage. That said, if you're someone who's looking to enter the property market and you only have five% to put down, then at least there are now more attractive first time buyer mortgage deals to get you on the property ladder.
As a mortgage broker in Guildford that specialises in first time buyer mortgages – including some of the more specialist mortgages such as mortgages for teachers and mortgages for self-employed people – Complete Mortgages is here to help.
If you have a 5% deposit then contact a member of the team on 01483 238280 to discuss your options and find out how you, too, can get two feet on the property ladder. Alternatively, email info@complete-mortgages.co.uk.