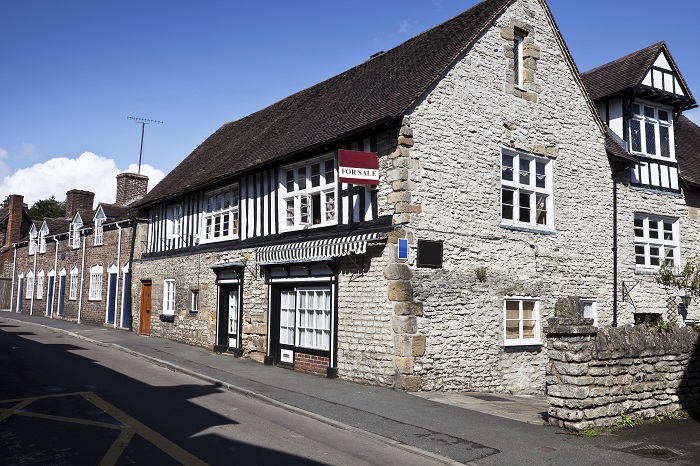 There's never a shortage of debate around residential mortgages and buy to let mortgages. Even equity release mortgages are currently basking in the sunlight after the amount of equity released from the properties of UK homeowners hit over £1bn. However, one type of mortgage that often gets overlooked is the commercial mortgage.
According to the Federation of Small Businesses, there were 5.7 million private sector businesses at the start of 2017 – up 197,000 from 2017 and 2.2 million more than in 2000.
It stands to reason, then, that whilst the process of applying for a commercial mortgage doesn't get as much airtime as residential mortgages (there are less UK businesses than UK properties, after all), commercial mortgage applications are on the up.
As a mortgage broker in Guildford, an area where there is a high concentration of business owners, we have seen an increase in the number of people interested in getting a commercial mortgage over the years. Yet when comparing applicants' knowledge of commercial mortgages with residential mortgages, there are huge gaps.
So, here's our brief guide to the commercial mortgage in the hope that it provides you with enough information to get you started.
1. What is a commercial mortgage?
Commercial mortgages are used to buy land or property for a business. Equally, a commercial mortgage can be used to expand an existing business or for property development. It's generally a long-term loan spanning 10 to 20 years and lenders are generally willing to lend up to 70% of the total value of the property, although they can consider lending more where they are happy with the overall circumstances. The remaining funds are expected to come from the business.
2. What are the benefits of taking out a commercial mortgage?
If you run a business and want to protect yourself against escalating rental costs, then owning a business premises is a great way of controlling this particular overhead. Also, just like residential properties, commercial property values can increase, the equity of which can give you an added buffer in fallow periods or when cash flow is poor.
3. Are commercial mortgages easy to get?
There are many lenders offering commercial mortgages. The trick is finding the one that works for you and your business. As a commercial mortgage specialist, Complete Mortgages can help you identify a lender from a wide pool of commercial mortgage lenders that we work with and that can support your short and long term objectives.
4. What about commercial mortgage rates?
They are typically higher than residential mortgage rates and tend to vary. A good mortgage broker will help you identify a commercial mortgage that best suits your needs.
5. Is my credit rating still important in order to get a business mortgage?
Yes, it is important. However, rather than just looking at your personal credit rating, a lender will also be able to get a good indication of whether or not you're a 'safe bet' by looking at your business as a whole, which is a good thing.
6. Is there anything I need to be aware of?
The commercial mortgage journey is arguably less predictable than that of a residential mortgage. Residential mortgages are quite linear; you need somewhere to live and once you're on the property ladder, the chances are you won't get off. Businesses are different. Many grow, many fail and sometimes businesses owners simply decide to go and do something entirely different. As a result, you need to be aware of the financial commitments of a commercial mortgage and have a good idea of what you're looking to achieve before taking out a commercial mortgage.
This is only a brief guide to commercial mortgages. If you're interested in finding out more information then contact the Complete Mortgages team on 01483 238280 or email info@complete-mortgages.co.uk to find out more.