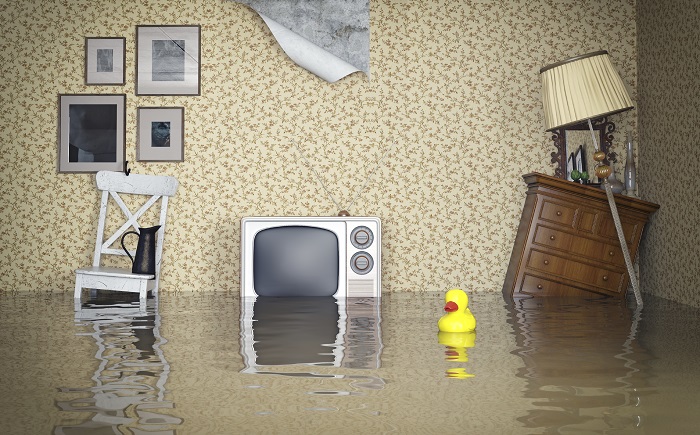 The arrival of a new year presents the perfect opportunity to set goals for the coming 12 months, achieve what you perhaps didn't the year before and ensure that the year ahead is as enjoyable and productive as it can be – which is why it's a great time to review your existing insurance policies, too.
Yes, Christmas – a time when burglaries are reported to increase – is behind us, but there's no harm in making sure that you're as well protected as you possibly can be all year round.
Whilst prevention is without doubt the most important factor when it comes to theft of any kind, the simple realities of life mean that sometimes, prevention is not an option and it becomes necessary to have to deal with a burglary after the event.
The positive news is that most people have good home insurance that can safeguard against any losses. Sadly, however, there are those who do not.
As a Guildford insurance broker that offers comprehensive home insurance, we try to encourage our clients to make sure that their home insurance policy is up to date and that all those new items purchased for loved ones – and themselves – over the festive period such as new jewellery, watches and other expensive items, are recorded as named items.
Forgetting to add that precious item onto the policy is all too easy to do and the consequences can be devastating.
Whether you've had to buy a new TV for that extension you had done last summer, or decided that you couldn't live without this year's specialist road bike, it's worth sparing half an hour to make sure that you have everything covered.
Also, now that we're at the start of 2019, it's not only a good time to check your home insurance policy but also review ALL your existing insurance policies to make sure that they, too, reflect any changes that may have occurred over the course of last year.
Complete Cover recommends that you review any life insurance cover, critical illness cover and income protection insurance products that you may have at the beginning a new year. For example, any changes to your health over the last 12 months will need to be updated on your policy, too.
Taking time out to review your insurance policies at the start of the year means that you can enjoy 2019 without worrying about it again – well, until the start of 2020, at least. The good news is that Complete Cover is on hand to manage all the paperwork for you; all you need to do is call us.
We've also just expanded our team, having promoted Gemma Sawyer, who has been with Complete Mortgages since 2012, to an insurance adviser. Gemma can be contacted at gemma@complete-mortgages.co.uk.
If you're looking to renew an insurance policy – or you simply don't have one – then our team of Guildford insurance specialists will be happy to help. Contact us on 01483 238280 or email info@complete-mortgages.co.uk.
By Carolyne Fairfull, Insurance Adviser at Complete Cover