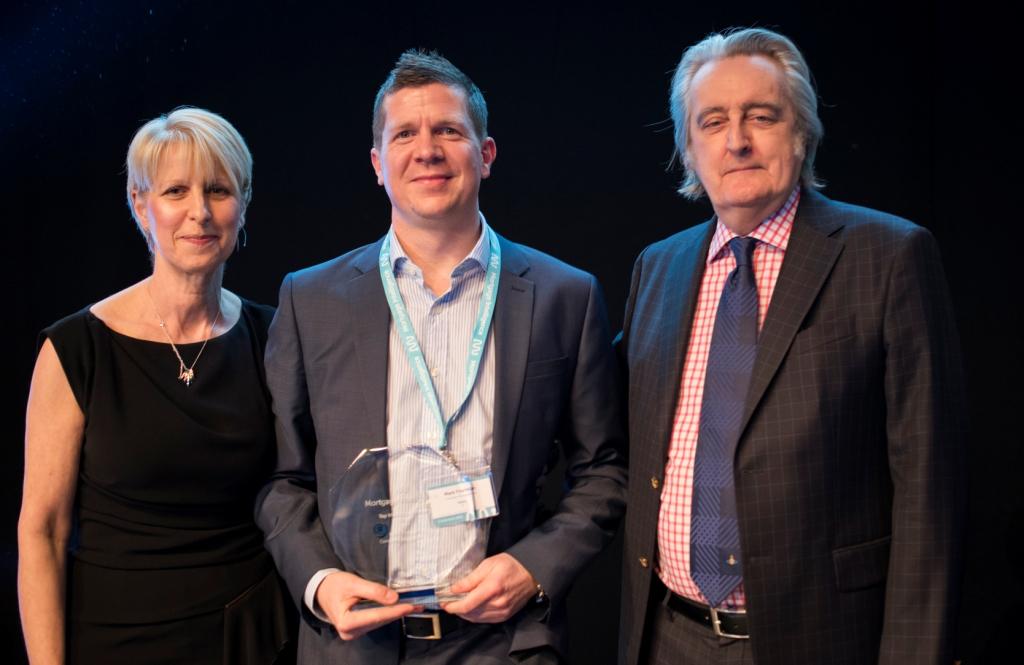 Award-winning Guildford mortgage broker, Complete Mortgages, has scooped two coveted Mortgage Intelligence Awards at this year's prestigious national event. It is the fifth consecutive year that the brokerage has received an award at the Mortgage Intelligence Annual Conference, which is now in its tenth year.
Complete Mortgages won the two awards for its on-going commitment to the brokerage industry and for delivering high standards of service throughout the last 12 months.
Mortgage Intelligence Holdings Ltd's Managing Director, Sally Laker, and BBC Radio 4's Moneybox presenter, Paul Lewis, presented Mark Finnegan, Director at Complete Mortgages, with the Top Mortgage Adviser and Top Network Adviser awards.
The ceremony, which took place at Cheltenham Race Course on Thursday 10 March, welcomed over 200 industry professionals who were hoping to leave with what is now regarded as one of the industry's highest accolades.
On receiving both awards Mark Finnegan comments: "Securing not one but two national awards this year was not only a complete surprise, but also hugely overwhelming, too. The team at Complete Mortgages was worked incredibly hard over the last twelve months, not only in terms of ensuring that our clients continue to receive impeccable service, but also in terms of ensuring that we're compliant and operate to a robust framework as established by the Financial Conduct Authority. We're delighted to have been recognised for our efforts and look forward to building on our success over the next twelve months."
Dorset-based Mortgage Intelligence is a mortgage and insurance network and club, which aims to help brokers achieve more by providing tailored solutions, support and training. It has been supporting the mortgage and insurance brokerage industry for 20 years.
Click here for more information on Complete Mortgages' award-winning service or to speak with a member of the Complete Mortgages team call 01483 238280.