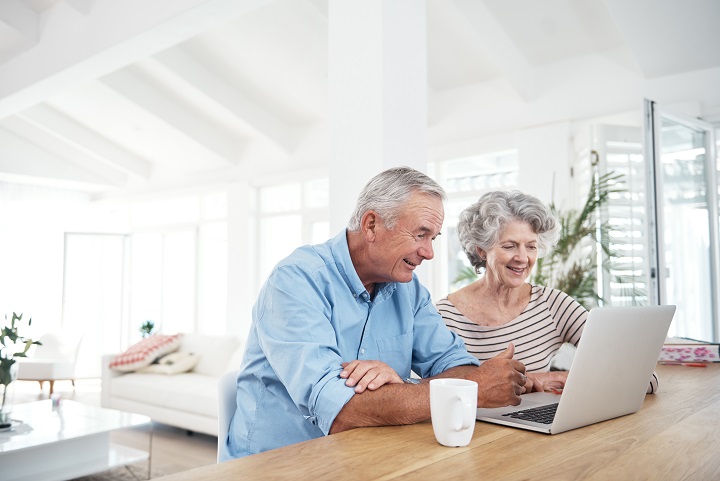 I know, I know. We're banging the equity release mortgage drum quite hard at the moment, particularly given how we only recently published an article covering what you need to know about equity release mortgages. However, there are two reasons for this.
Firstly, we wanted to draw your attention to the fact that we recently featured in the Daily Express after the newspaper's financial journalist, Harvey Jones, asked Complete Mortgages for its view on the equity release mortgage sector (you can read it here).
Secondly, the piece of equity release mortgage advice included in this article could save you a lot of blood, sweat and tears in the long term.
The rise of equity release
Equity release mortgages in Guildford and the surrounding areas are on the up. And, as a Surrey equity release specialist, we can tell you that it's because equity release represents a straightforward way in which to release capital from your property.
According to UK Finance, a collective voice for the banking and finance industry, there are around 20,000 borrowers aged 65+ with interest-only mortgages set to mature in 2020 – and who will still owe over £100,000.
Whilst £100,000 is still a sizeable balance, UK Finance suggests that the average amount of equity in property owned by those aged 65+ is £387,000. So, how do you pay off the balance if you're retired, earning less than you used to or simply don't have the money? The answer: equity release.
Retirement interest-only (RIO) mortgages have been popular for some time, however, the rise in strict affordability checks has seen many people go through the RIO mortgage application process only to fail to qualify on affordability checks. Importantly, equity release mortgages do not require affordability checks and applicants often find that they can release equity from their property very quickly. Having handled large volumes of mortgages in this space, we can see that the success rate of equity release mortgages vs. retirement interest-only mortgages is much higher.
Not only that, but we've recently halved our clients' mortgage rates and saved them considerable amounts of money by moving them from their standard variable mortgage rate to an equity release mortgage.
If you're considering equity release as a way in which to free up capital and you are over the age of 55, then Complete Mortgages is a team of Guildford mortgage advisers that can advise and guide you through the process. We have access to a wide range of equity release mortgage products and will handle the entire application process on your behalf.
Contact the equity release mortgage team on 01483 238280 or email info@complete-mortgages.co.uk. Remember, we also specialise in first time buyer mortgages, adverse mortgages and buy to let mortgages, too.