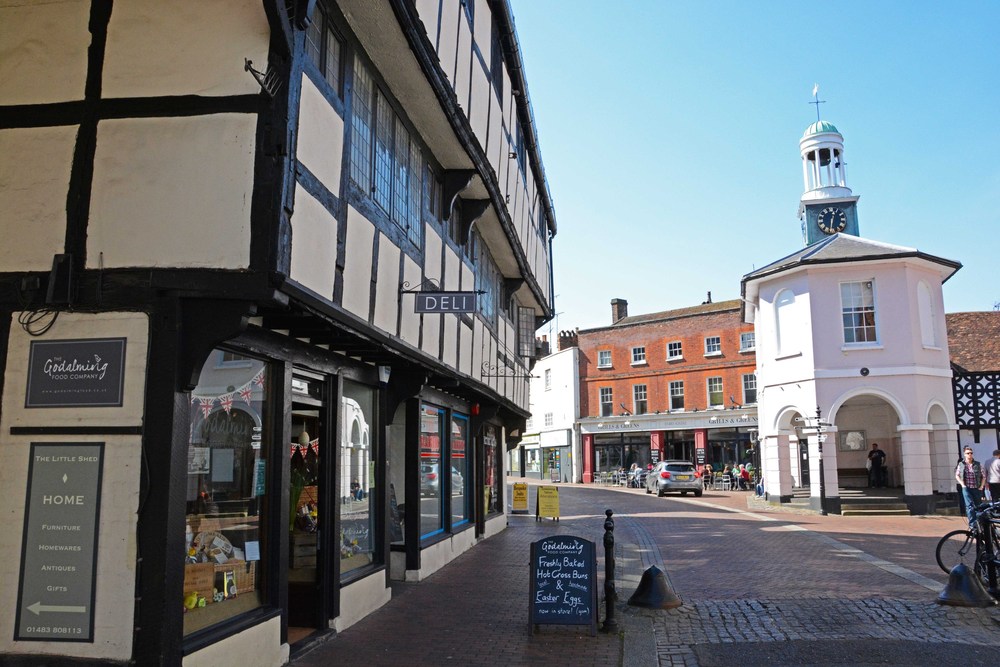 Firstly, and on a purely personal level, I have to point out my satisfaction with the recent announcement that Godalming has been crowned top of the charts* when it comes to property value growth.
Not only because the Complete Mortgages team and myself continually manage Godalming mortgage applications on behalf of those looking to get a mortgage in Godalming. Nor is it because I also happen to live there and have benefitted from a rise in property values. It's because Godalming is genuinely a wonderful place to live.
Whilst Complete Mortgages is not technically a Godalming mortgage broker, given how we're based in Guildford, our close proximity to the area and the amount of mortgages in Godalming that we arrange means that have seen first-hand borrowing requirements increase in line with booming prices month on month.
And the fact that property prices are continuing to rise at the same time as more and more people from London are taking up residence in Godalming is no coincidence.
Good schools, excellent transport links to and from London and the convenience of having the both the countryside and the capital on your doorstep all add to Godalming's rapidly growing allure.
This is all common knowledge to those who already live there, of course, but what about those wanting to move to the area? How will steadily increasing property prices affect your chances of getting a mortgage in one of Surrey's gems?
There are currently three things in a Godalming mortgage applicant's favour:
1. The market
There is no shortage of competitive deals entering the market on a regular basis. Whilst this may be a lot to digest for those tackling the mortgage application process on their own, an abundance of mortgage deals generally means improved affordability in relative terms.
2. The summer
Why think about home buying when you can think about holidaying? At least that's the sentiment shared by many. And that's not necessarily a bad thing, as it means that you can steal a march on the summer slowdown and take advantage of a less competitive marketplace.
3. The election 
At the time of writing, it has been announced that the outcome of the general election is a hung parliament. The likely fallout from this is a period of indecision and a lack of market movement, which means that, similar to point two, those looking to buy a property in Godalming may have greater bargaining power.
When it comes to securing a mortgage on a property in Godalming, Complete Mortgages recommends that you act fast, take advantage of the three points listed above and get in touch to discuss your options. Whether you're looking for a first time buyer mortgage or to remortgage, we can help.
Contact us on 01483 238280 or email me at darren@complete-mortgages.co.uk to find out more.
By Darren Wordsworth, Godalming Mortgage Adviser at Complete Mortgages
*http://www.getsurrey.co.uk/news/property-news/uks-biggest-spike-house-prices-12910950