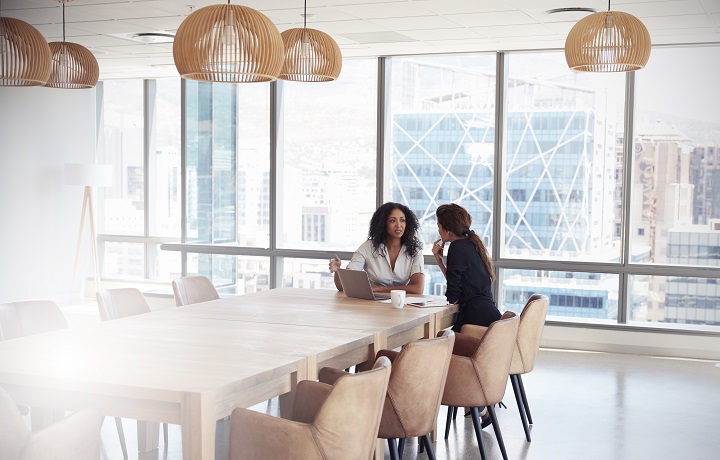 Complete Mortgages, the award-winning mortgage broker in Guildford, has launched Mortgages@Work – a mobile mortgage brokerage service that visits workplaces to help those unable to apply for a mortgage, or who keep putting it off, due to pressures associated with juggling work and home life.
Mortgages@Work will see the Surrey mortgage broker send a team of mortgage specialists, either at the request of the employer or employee, to deliver free mortgage consultations on a one-to-one basis, each lasting 20-30 minutes. Complete Mortgages will also waive the broker fee for those borrowing over £200,000.
Suitable for anyone buying their first home, those coming to the end of their term and looking to remortgage, or homeowners planning on making home improvements, Mortgages@Work has been designed to prevent work from getting in the way when it comes to homeownership.
On launching the new service, Mark Finnegan, Director at Complete Mortgages, comments: "Finding the time to apply for a mortgage can be hard, particularly for families where both parents work or those in high pressure jobs who find it difficult to leave the office. Whether you're an employee hoping to get your first foot on the property ladder or an employer looking to offer this service to your team, we will send our award-winning mortgage brokers to your place of work at a time that suits."
A minimum of four broker appointments is required before Complete Mortgages will commit to a workplace visit, however, those who receive a workplace mortgage consultation will benefit from a personalised quote and recommendations within 48 hours of meeting.
"Work really shouldn't get in the way of applying for a mortgage, yet feedback from our clients suggests that work is often a barrier to making the largest and often most important purchase", concludes Mark. "Our new service will take the pressure off and make getting a mortgage even more accessible."
Those interested in receiving a workplace mortgage consultation should contact 01483 238280 or email workplace@complete-mortgages.co.uk. For more information on Complete Mortgages visit www.complete-mortgages.co.uk.