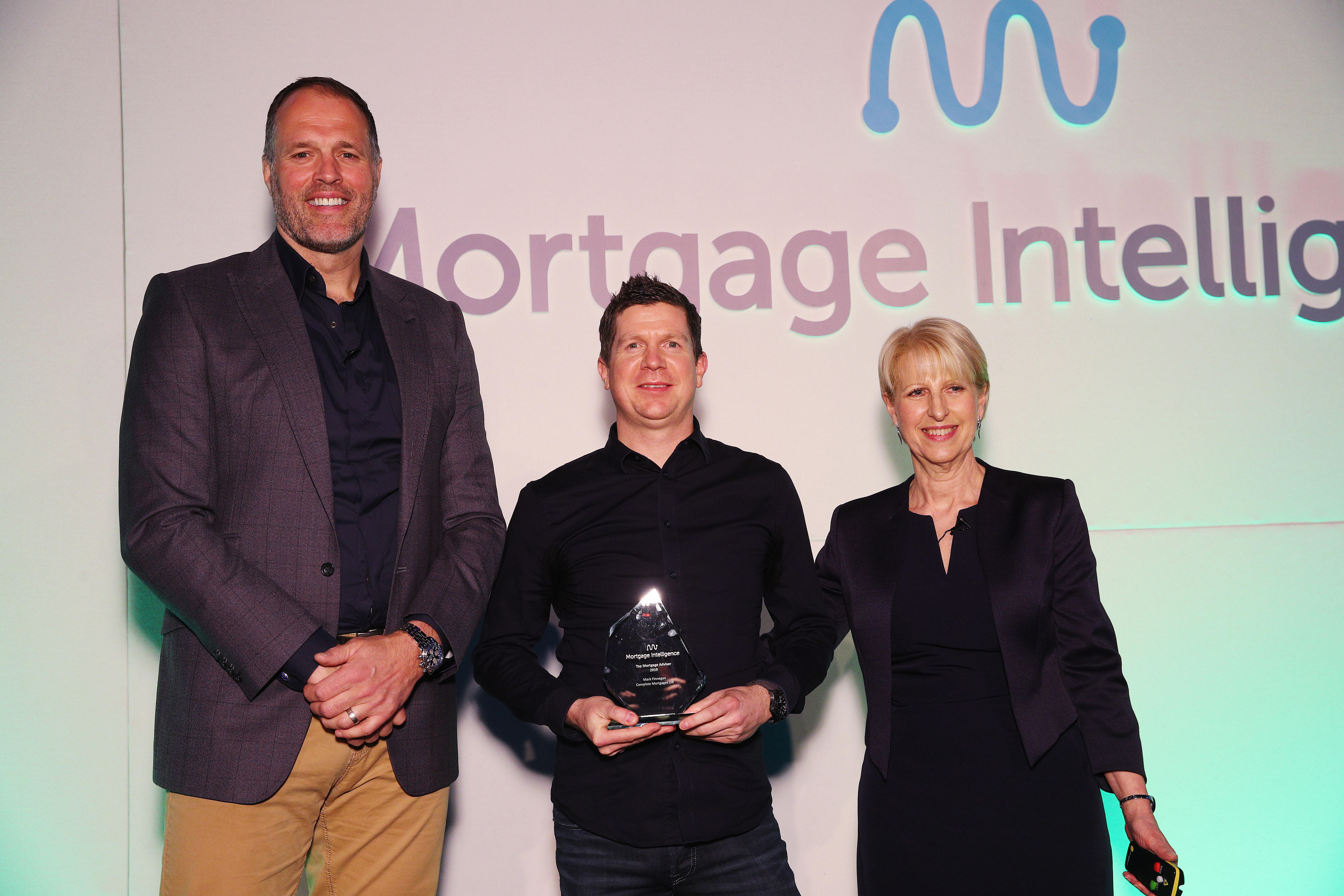 Mark Finnegan, director at Complete Mortgages, the rapidly growing mortgage brokerage in Guildford, has scooped the prestigious Top Mortgage Adviser Award at the 2019 Mortgage Intelligence Awards – the seventh time he has been presented with the national accolade.
The firm narrowly missed out on a mortgage award hat trick after fellow mortgage broker, Lee Cousens (pictured below left), was named finalist in the Top Newcomer category and Complete Mortgages left the ceremony as finalist in the Top Medium-Sized Firm category.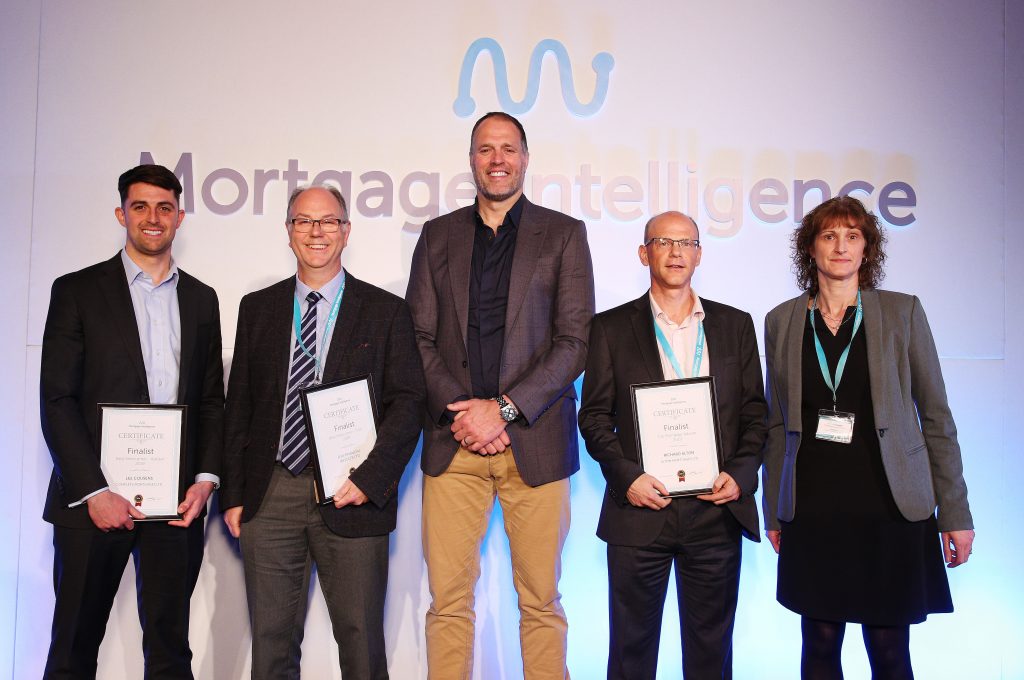 The ceremony, which took place at Twickenham Stadium on 28 March, welcomed 256 mortgage advisers from across the UK, many of whom were vying for an award, and saw iconic former rugby union player – and now actor and broadcaster – Martin Bayfield present the awards before giving a rousing keynote speech.
On collecting the award, Mark Finnegan comments: "I'm delighted, once again, to receive this award and proud that colleagues from Complete Mortgages continue to be recognised for their commitment to delivering excellence across this dynamic and hugely important industry. The team and myself have worked hard over the last 12 months to provide a first-class service and awards such as these only motivate us to continue upholding the quality standards that Complete Mortgages has become renowned for."
Mortgage Intelligence, which is based in Dorset, is a mortgage and insurance network and club that aims to help brokers achieve more by providing tailored solutions, support and training. It has been supporting the mortgage and insurance brokerage industry for over two decades.
Sharon Mawby, Head of Sales and Marketing at Mortgage Intelligence, adds: "I'd like to take this opportunity to thank everybody who attended the Mortgage Intelligence Awards or helped make our Conference so special. A huge thank you to our advisers, lenders and providers, and the Mortgage Intelligence team for making it one to remember!"
For Complete Mortgages news, tips and advice on getting a mortgage, visit our news section.
Notes to editors
Main image caption: Mark Finnegan collects the Top Adviser Award from ex-rugby pro Martin Bayfield at the 2019 Mortgage Intelligence Awards.
Media enquiries For more information please contact Stuart Pearson at The PR Farm on 01483 892301 / 07812 086211 or at stuart@theprfarm.com.