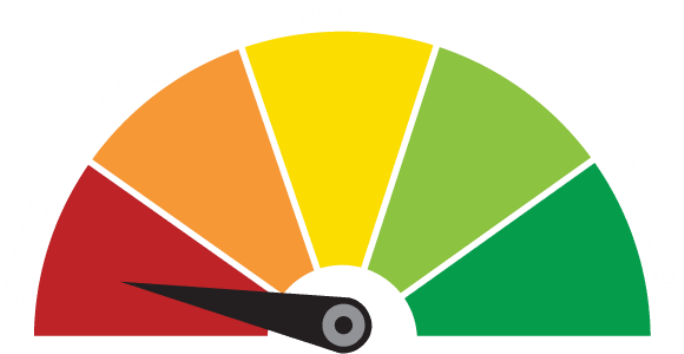 So, you want to apply for a mortgage. And if that isn't tough enough, you also have a poor credit rating to boot. Don't worry, the doors of home ownership don't need to close on you and you'll be pleased to know that there is a way to ensure that you get your foot firmly on the property ladder.
If we cast our memories back to the credit crunch of 2007/8, when adverse credit mortgages (or subprime mortgages) were arguably one of the root causes of the financial crisis, you could be forgiven for thinking that a sub prime mortgage is one to avoid.
However many things within the financial services have changed over the last eight years and, thankfully, the sub-prime mortgage is one of them. For a more informed guide as to what's changed and how adverse credit mortgages have undergone a facelift, read our article here.
Here, we will deal with the frequently asked questions the Complete Mortgages team receives when it comes to applying for a mortgage with a poor credit rating.
After all that happened, do subprime mortgages still even exist?
Yes, but they are now very different. Firstly, you have to demonstrate that you are able to make repayments. Secondly, sub-prime mortgages aren't granted with the same reckless abandon they once were. They are very much regarded as a niche product and many lenders will only approve adverse credit mortgages if the applicant can show that they've experienced an 'unexpected event', such as divorce or business failure.
Where can I get a mortgage with a poor credit history?
Or, more to the point, 'who will give me a mortgage with my bad credit rating?'. Given how there are more complexities around applying for subprime mortgages, we would recommend that this is one for a mortgage broker to handle. If they're worth their salt they'll be able to match your profile, lifestyle and circumstances with a suitable product. And when it comes to products, a reputable mortgage broker will have full access to a comprehensive product portfolio at any given time. Let's face it, mortgage applications can be an arduous task at the best of times, so why not let your broker do the legwork?
Are subprime mortgages more expensive than prime mortgages?
Yes, they are. The costs vary and this is something to explore with your mortgage broker, however the structure – both in terms of cost and risk – is very different now from those on the market pre-crash. This is where your broker will add value, by presenting a suite of products that will match your needs and being able to discuss your options face to face.
Will the recent EU referendum outcome make it easier or harder for me to apply for an adverse credit home loan?
It's really is too early to say. There are reports to suggest that the subprime lending industry is growing and that home loan products aimed at people with adverse credit has doubled in the last twelve months*, however the direct impact of the Brexit vote is still unfolding.
I think I need to apply for a subprime mortgage. What shall I do next?
Get in touch with a trusted and reputable mortgage broker, who will be able to guide you through your options and advise you on the best route to take. At Complete Mortgages, a Guildford mortgage broker, we have a specialist sub-prime mortgage team that is well versed in securing mortgages for those with poor credit scores. We will offer a free initial consultation but there would be an application fee (typically £749 to £999) if you want to go ahead.
Not looking for a subprime mortgage? Remember, we also arrange first time buyer mortgages, commercial mortgages and bridging loans, too. Simply contact us on 01483 238280 or email info@complete-mortgages.co.uk.
*http://www.yorkshirepost.co.uk/news/brexit-jitters-could-lead-to-a-resurgence-for-sub-prime-mortgage-markets-1-8025082