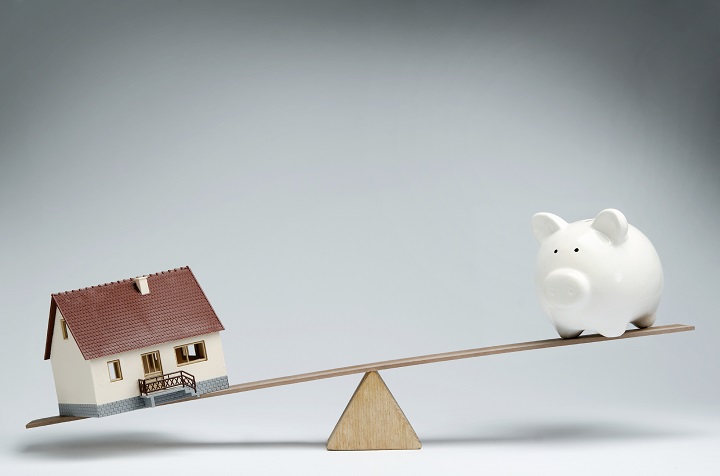 This isn't a cheat. Nor does it involve any sneakiness or withholding of information on your part when it comes to applying for a mortgage. And yes, it's legal!
In fact, it's so above board that you may even kick yourself and wonder why you haven't done anything about it before.
Note: if you're an existing Complete Mortgages customer then this doesn't apply to you as, for reasons you'll understand if you read on, we wouldn't have let this happen to you in the first place.
According to Yorkshire Building Society, more than £26bn worth of mortgage deals are due to mature in October. Simply put, this means that £26bn worth of mortgages are about to slip on to the more expensive standard variable rate (SVR).
It's a bit like energy providers or telecoms firms; when you're coming up to the end of your contract you can either renew on a more cost-efficient deal – or start paying more.
The building society's analysis further reveals that by avoiding the 'default mortgage setting' of the SVR through remortgaging, homeowners could be saving themselves up to £200 a month. That's £2,400 a year!
If you're not currently a Complete Mortgages customer but are one of the many UK homeowners whose mortgage is about to become more expensive, then our advice is that you start looking into remortgaging as soon as possible. Of course, as an award-winning Guildford mortgage adviser, then we recommend you call us on 01483 238230 to kick start the remortgage process.
Either way, failing to change mortgage deal – or even mortgage lender – if you're about to fall onto the SVR could end up costing you a pretty penny.
As to why it doesn't apply to our customers, we contact each and every single one of them months before their mortgage deal is due to end – regardless of whether that's in October or not.
We have a team of people whose role it is to make sure that not a single client falls onto the SVR. The reason we do this is because being a good mortgage broker isn't just about making sure the customer gets the best mortgage available to them, but also that they save as much money as possible along the way.
Yes, remortgaging takes a bit of time and legwork (although a mortgage broker worth its salt should gladly handle this for you), but it isn't particularly difficult. And as the price of not doing it can be as much as £2,400 a year, then why wouldn't you explore your options.
If you're not currently a Complete Mortgages customer and think that you might need to remortgage in the not too distant future, then contact the team on 01483 238280 or email info@complete-mortgages.co.uk.
If you are already a customer, then you needn't do anything at all. If your remortgaging needs are already catered for then remember that we also specialise in first time buyer mortgages, buy to let mortgages, adverse credit mortgages and equity release mortgages.
By Mark Finnegan, Director at Complete Mortgages