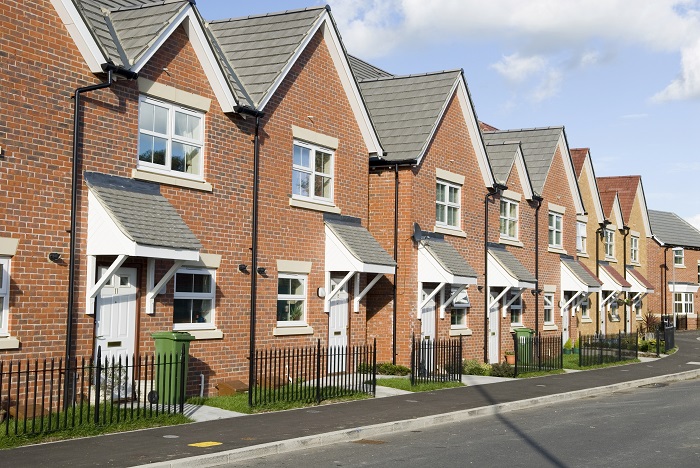 Getting a mortgage without a deposit is, once again, a viable proposition, according to the latest wave of national mortgage news.
The new 'Lend a Hand' scheme offered through Lloyds Bank aims to tackle the primary barrier to home ownership experienced by would-be first time buyers – the deposit.
Now, Lloyds Bank will loan up to £500,000 for a new home on the condition that a family member places 10% of the total amount borrowed in a Lloyds Bank account for three years as security.
The drawback? The mortgage is not portable and, should the first-time buyer miss a payment, Lloyds can use the 10% capital to fill any financial holes.
First of all, it should be noted that any innovative way in which to make mortgages more accessible to young people should be applauded. And whilst Lloyds Bank's proposition is not without its risks, it does go a long way to break down the barriers associated with home ownership amongst the younger generation.
Also, Lloyds Bank's latest mortgage will no doubt be a success as it hits the sweet spot of a) those who are young and are looking to buy a property, and b) those whose family members can afford to part with 10% of the property's value in capital on a temporary basis (or not, as the case may be).
However, as a Guildford mortgage broker that has been offering first time buyers a leg up via the no deposit mortgage for some time, this step isn't particularly new.
Complete Mortgages has had access to 'deposit-free mortgages' since early 2018 – and they don't necessarily require family members to put down 10% of their own capital, either.
The point I'm making is that mortgage brokers and mortgage advisers are not just on hand to do the paperwork that those applying for a mortgage would rather avoid. Nor are we simply on hand to grease the wheels of administration (which, it's worth pointing out, is a long and resource-intensive process) in order to get the mortgage over the line. Yes, we do that too, but the value mortgage brokers add lies in finding the right mortgages for our customers from a comprehensive range of products, which, at any one time, runs into the thousands.
So, if you're looking to apply for a 100% mortgage and don't want to be limited to one option, contact us. We won't be able to offer you the Lloyds Bank deal a it's only available on a direct lending basis, but we'll have a number of similar options for you to choose from.
Similarly, don't be afraid to pick up the phone to a mortgage broker to discuss any other barriers you may be experiencing when applying for a mortgage. Whether it's arranging self-employed mortgages, mortgages for teachers or helping those with adverse credit to get a mortgage, mortgage brokers are there to help you make it happen – and you'd be surprised by what hidden gems there are out there. Let us help break down your mortgage barriers. Contact the Complete Mortgages team on 01483 238280 or email info@complete-mortgages.co.uk.
By Mark Finnegan, Director at Complete Mortgages