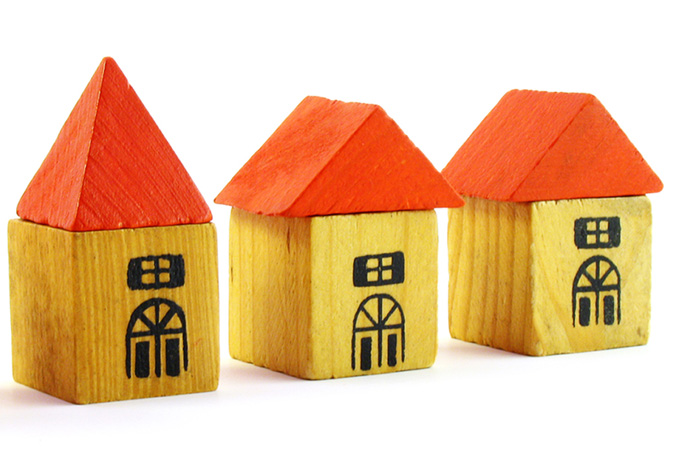 The buy-to-let mortgage market is booming – but not necessarily in the way you might think.
In fact, it's taken quite a pounding over recent years. The first attack came when George Osborne, in his role as Chancellor, announced the phasing out of tax relief for landlords. The second, also a 'blow' by Osborne, came in the form of stamp duty surcharge on additional properties.
The result? The jury's still out, however the repercussions seem to be a combination of landlords with high LTV mortgages releasing some of their properties back on to the market and existing landlords raising their rent.
Yet recently released figures suggest that buy to let mortgages are far from over.
According to Moneyfacts*, there has been a seven per cent rise in the number of buy to let mortgage products to enter the market, taking the total to 1,735 – the highest number of mortgages for landlords since the heady, pre-crash days of 2007.
It also makes choosing the right buy-to-let mortgage increasingly difficult.
So, as increasing taxes don't seem to be putting off would-be landlords from entering the market – and following our recent 'five reasons to use a mortgage broker' article – we thought we'd outline three key reasons to consider using a buy to let mortgage broker.
1. Time is money
As a mortgage broker in Surrey, a county with a large share of buy to let landlords, we are in a continuous cycle of appraising new buy to let mortgage products in the context of our clients' needs. Of course this is hugely time consuming – however it's our job. You, on the other hand, may not have the time required to separate the wheat from the chaff and sift through this growing glut of deals.
By getting a buy to let mortgage broker to do the legwork and find a deal based on your personal requirements – all of which would have been established during an initial consultation – you are able to save yourself huge amounts of time by only having to deal with a shortlist containing the best-of-the-best deals.
2. Mortgage brokers are mortgage experts
If you're looking to sell your property, you'll no doubt commission an estate agent to sell it. If you have a problem with your roof you'll consult a roof specialist. Similarly, if your car's not working, you will probably visit a mechanic. We can't all be experts in everything – there simply isn't enough time. We don't claim to be property experts, nor can any member of my team (myself included) fix a car, but we are experts in arranging a mortgage for our clients. If you want to save time and benefit from expert advice, then use a mortgage broker with a good reputation.
3. Not just any mortgage
Those of you that already have experience of getting a mortgage – either independently or though a mortgage adviser – will know that there is a lot of 'crossing the Is and dotting the Ts'. With buy to let mortgages, there is even more.
Not only that, but a good mortgage broker can help advise you with regards to making sure the numbers stack up (i.e. the mortgage you secure works in tandem with the rent you plan to charge). The difference between 1% on your mortgage rate here, or a potential/hidden charge there, can make a serious impact on your profit. An experienced buy to let mortgage broker will be able to review this in relation to your own requirements very quickly and make sure that you get the right deal for your circumstances.
Cut through the buy-to-let mortgage 'noise' and contact Complete Mortgages on 01483 238280 or email info@complete-mortgages.co.uk. Remember, we also offer specialist mortgages including commercial mortgages, self-employed mortgages and adverse credit mortgages.
By Mark Finnegan, Director at Complete Mortgages
*https://www.ftadviser.com/mortgages/2017/09/12/number-of-buy-to-let-deals-at-10-year-high/