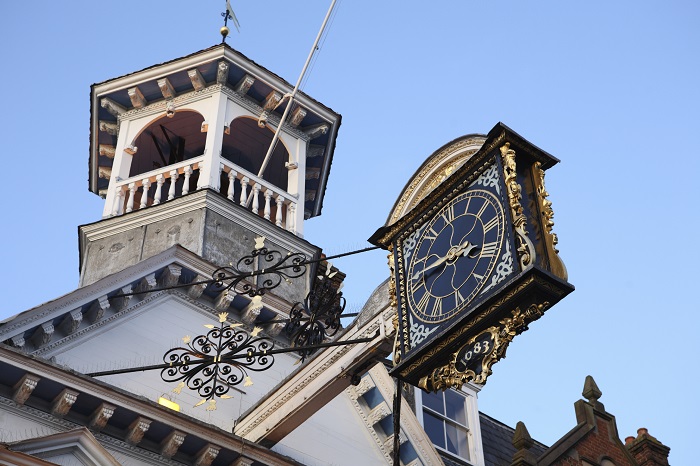 Don't you just hate it when a company, say for instance a sweet shop, has a slogan that reads 'more than just sweets'. Or a stationer that claims to offer 'more than just stationery'. What does it even mean? And what more would you want from a stationer other than stationery?
Those who share my sentiments may well have rolled their eyes at reading the headline for this article. However, there is a reason for it.
It was recently reported that a teacher was refused a mortgage on the basis that she had unknowingly been issued a County Court Judgement (CCJ) for a parking ticket she was advised had been cancelled. Unfortunately, what turned out to be a mistake left a negative imprint on the teacher's credit rating and resulted in her being unable to get a mortgage.
As a mortgage broker in Guildford – and a specialist mortgage broker for teachers – I know that this could have been avoided. And this is where my point about being 'more than just a mortgage broker' comes in.
There are many reasons to use a mortgage broker over and above simply managing the mortgage application process. Making sure the right paperwork is ready at the right time is, of course, essential. However, there really is more to being a mortgage broker than administrative duties. It's the advice, mortgage product navigation and recommendations, as well as the professional mortgage guidance that really adds value when it comes to using a mortgage broker.
Had Complete Mortgages encountered a mortgage applicant with a CCJ for a small amount, we would have presented it to a lender for what it was rather than letting it become a barrier. Failing that, we would have made the client aware of the options available under the adverse mortgage range – mortgages available to those with poor credit ratings.
Of course, in this case, the teacher wasn't aware of the CCJ to begin with. However, there are many people who are aware of their credit misdemeanours and adopt a 'head in the sand' approach to getting a mortgage.
Despite what people may think, lenders are keen to lend money. Whilst CCJs can represent a problem, particularly if they relate to considerable amounts, smaller CCJs that are nothing more than a 'blip' in an applicant's otherwise unblemished credit report can be justified over a conversation between broker and lender.
A good mortgage broker – that's one that does have regular dialogue with lenders – sits closer to those who make lending decisions than mortgage applicants. So, why not let the mortgage broker do the talking on your behalf.
Applying for a mortgage yourself can be a bit like cutting your own hair; the result might turn out okay, but it probably won't reflect the work of a professional, who is paid to get it right first time.
So, if you're about to apply for a mortgage and have a CCJ, or if you're concerned about your credit rating, then rather than throw caution to the wind and hope it turns out okay, apply for a mortgage in confidence by going through a mortgage broker.
We are specialists in first time buyer mortgages, adverse credit mortgages and mortgage for teachers. We also have a high customer satisfaction rating, so get it right fist time by contacting the team on 01483 238280 or email info@complete-mortgages.co.uk.
By Mark Finnegan, Director at Complete Mortgages